Frequently Asked Questions
Can I get an appointment today?
We do welcome same-day appointments for severe toothaches, broken crowns, knocked out teeth, and other dental emergencies. Call our front desk for more information. If you have pain or are in an emergency situation, we will do whatever we can to see you that same day.
What dental services do you offer?
Our dentists offer a wide variety of general and cosmetic dentistry services, including:
Exams and checkups
Cleanings
Fillings
Crowns
Veneers
Teeth Whitening
Dental Implants
Root Canals
Dentures
Wisdom Tooth Extraction
Gum Therapy
I'm nervous about going to the dentist — can you help?
Absolutely! At Austin Dental we take great pride in helping everyone feel comfortable throughout their visit. We offer a variety of sedation options, including nitrous oxide, oral sedation, and IV sedation to help you overcome dental anxiety. But our dentists are so gentle and friendly you might not even need it.
Do you accept dental insurance?
Yes we do! In order to help you maximize your dental benefits, we will gladly file your claim for the treatment that we have provided and send any additional information to expedite your claim. We are non-contracted with all insurance companies. As long as you have the freedom to choose your healthcare providers, insurance will assist you at our office.
Payment Methods
We accept debit, credit, and cash payments. Ask about our pre-pay discounts!
In-House Membership
Our offices offer a low-cost, in-house, dental savings plan for a nominal membership fee. Our plan includes preventative dental care and a discount on restorative and cosmetic work such as fillings, crowns, bite guards and whitening. Say "goodbye" to deductibles, waiting periods and plan maximums!
Financing
We offer monthly payment plans for all treatment through CareCredit and LendingClub.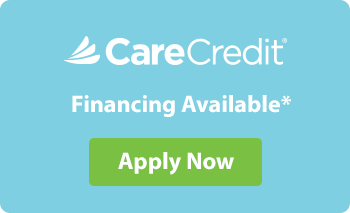 What does fee for service mean?
Fee for service simply means that we don't allow insurance companies to dictate our standard of care. Since we are independent, we aren't limited in the technology, quality of materials, or the treatment options we provide.
Your oral health is our top priority.