Going to the dentist should never feel bad!
It can be challenging to find someone you can trust with your oral care, and that can lead to anxiety. At Austin Dental, we believe that visiting the dentist should always be a positive experience. We also know that getting your family to act on their oral health can be like pulling teeth.
Your first dentist appointment is focused on creating the foundation for a lifetime of healthy teeth and gums. Your $129 includes:
Complete series of dental x-rays and digital images

Teeth cleaning

3D CBCT scan

Oral health exam

Oral cancer screening

Gum health evaluation
Get started today by booking your first dentist appointment with us. Our friendly dentists and hygienists can't wait to meet you. Request your appointment at Austin Dental.
Your First Visit: What to Expect
The dental cleaning included in your initial visit is intended for healthy teeth and gums. If our dentists identify signs of gum or periodontal disease, we'll talk to you about your options for treating these issues before proceeding with your cleaning.
At Austin Dental, we only recommend treatment when it's necessary and beneficial — to do otherwise would be unethical. If you've ever been worried that your dentist was upselling you on procedures you didn't really need, we encourage you to visit our office for a complimentary second opinion.
Our conservative and preventive approach will help you restore and maintain the health of your teeth and gums.
Your initial visit to our office is just that — the beginning of what we hope will be a long and fulfilling relationship. Our dentists want to know what you're looking to get out of your visits. Do you want to:
Improve the appearance of your teeth?

Replace missing or damaged teeth?

Fix old crowns or fillings?

Improve your at-home care routine?

Know how your diet affects your oral health?
We'll cover all these topics and more — plus answer any other questions you might have. Our #1 priority is to make sure you're confident that you've found the right dentist for you.
Let's work together to achieve your healthiest smile!
We believe visiting the dentist should never feel bad.
That's why we have created a practice of experienced dentists committed to all aspects of your oral health. You're in good hands here!
"I had so much apprehension going into today after dealing with a large chain where I was made to feel really badly for the state of my teeth. Both the hygienist and doctor were very comforting and I walked away feeling great. I can't say enough great things about this place and can confidently say that I will be a customer for life."
– F. J.
Frequently Asked Questions
Can I get an appointment today?
We do welcome same-day appointments for severe toothaches, broken crowns, knocked out teeth, and other dental emergencies. Call our front desk at 512-835-1924 for more information. If you have pain or are in an emergency situation, we will do whatever we can to see you that same day.
What dental services do you offer?
Our dentists offer a wide variety of general and cosmetic dentistry services, including:
Exams and checkups
Cleanings
Fillings
Crowns
Veneers
Teeth Whitening
Dental Implants
Root Canals
Dentures
Extractions
Gum Therapy
I'm nervous about going to the dentist — can you help?
Absolutely! At Austin Dental we take great pride in helping everyone feel comfortable throughout their visit. We offer a variety of sedation options, including nitrous oxide, oral sedation, and IV sedation to help you overcome dental anxiety. But our dentists are so gentle and friendly you might not even need it.
What does fee for service mean?
Fee for service simply means that we don't allow insurance companies to dictate our standard of care. Since we are independent, we aren't limited in the quality of materials we use or the treatment options we provide. Your oral health is our top priority.
Do you accept dental insurance?
In order to help you maximize your dental benefits, we will gladly file your claim for the treatment that we have provided and send any additional information to expedite your claim. We are non-contracted with all insurance companies. However, as long as you have the freedom to choose your healthcare providers, insurance will assist you at our office.
Payment Methods
We accept debit, credit, and cash payments. Ask about our pre-pay discounts!
Financing
We offer monthly payment plans for all treatment through CareCredit and LendingClub.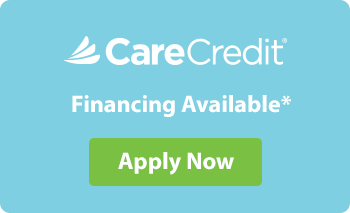 Schedule your $129 initial visit today
Ready to feel empowered and in control of your dental health? Our convenient Austin office is always welcoming new patients for their first dental visit. We hope to see you soon!